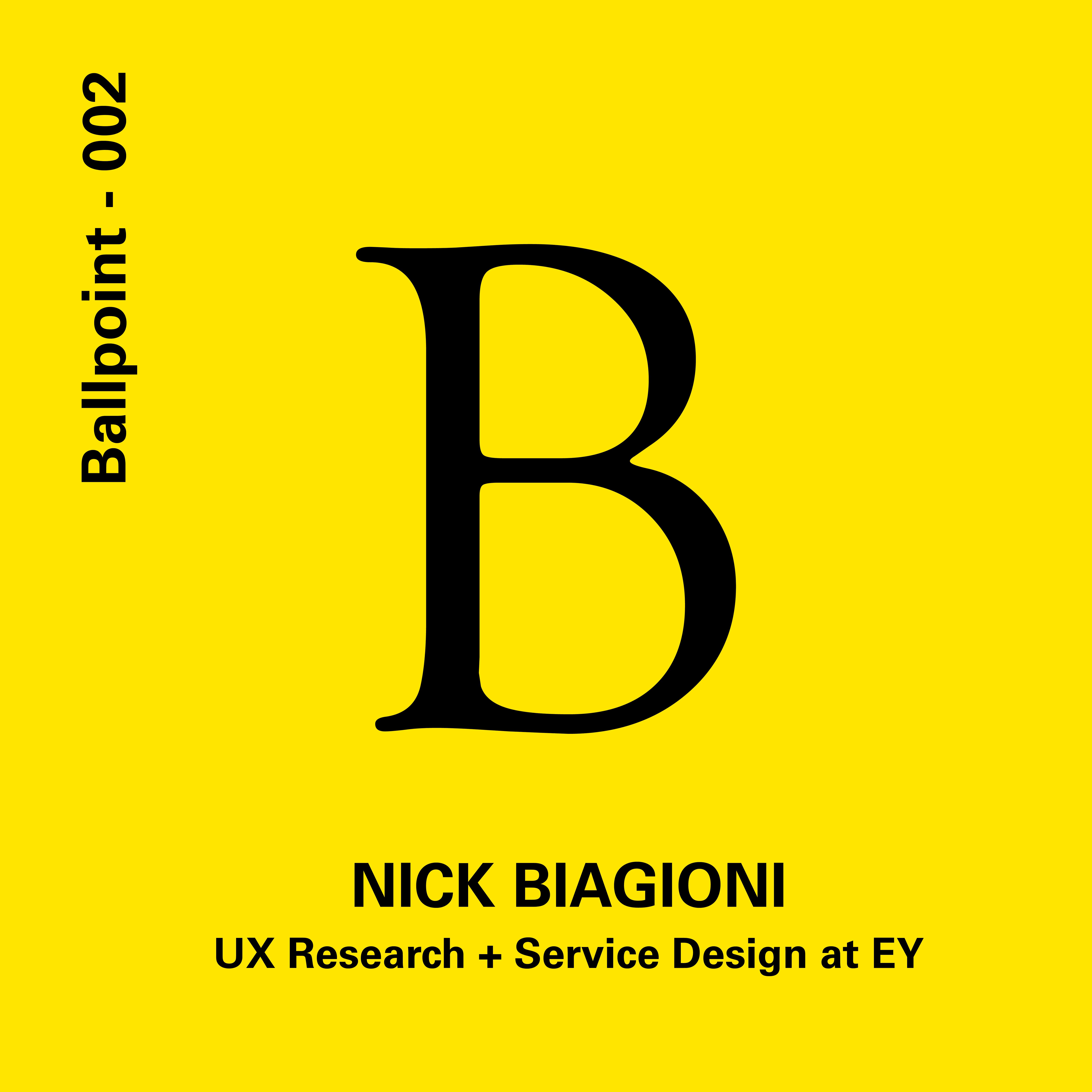 Nick "Bia" Biagioni is a constantly curious UX Researcher for the world reknowned company, EY (formerly Ernst & Young). Bia seems to always have a project in his sights. Completing  marathons, becoming a homeless vagabond in NYC for a Summer, undergoing an Ironman race with no real training, and soon leaving for Asia on sabatical, there is always something cooking in Bia's kitchen.
Together,  Bia and Mike discuss Creative Team formats, the future of UX, and if Amazon is listening in. 
Bia's info:
-----
About:
Ballpoint is a podcast by young creatives for young creatives. Hosted by Mike Burpoe and joined by friends and other creatives, we aspire to tell our experiences of breaking into the creative industry, with conversations of trial and (many) errors. Join us!