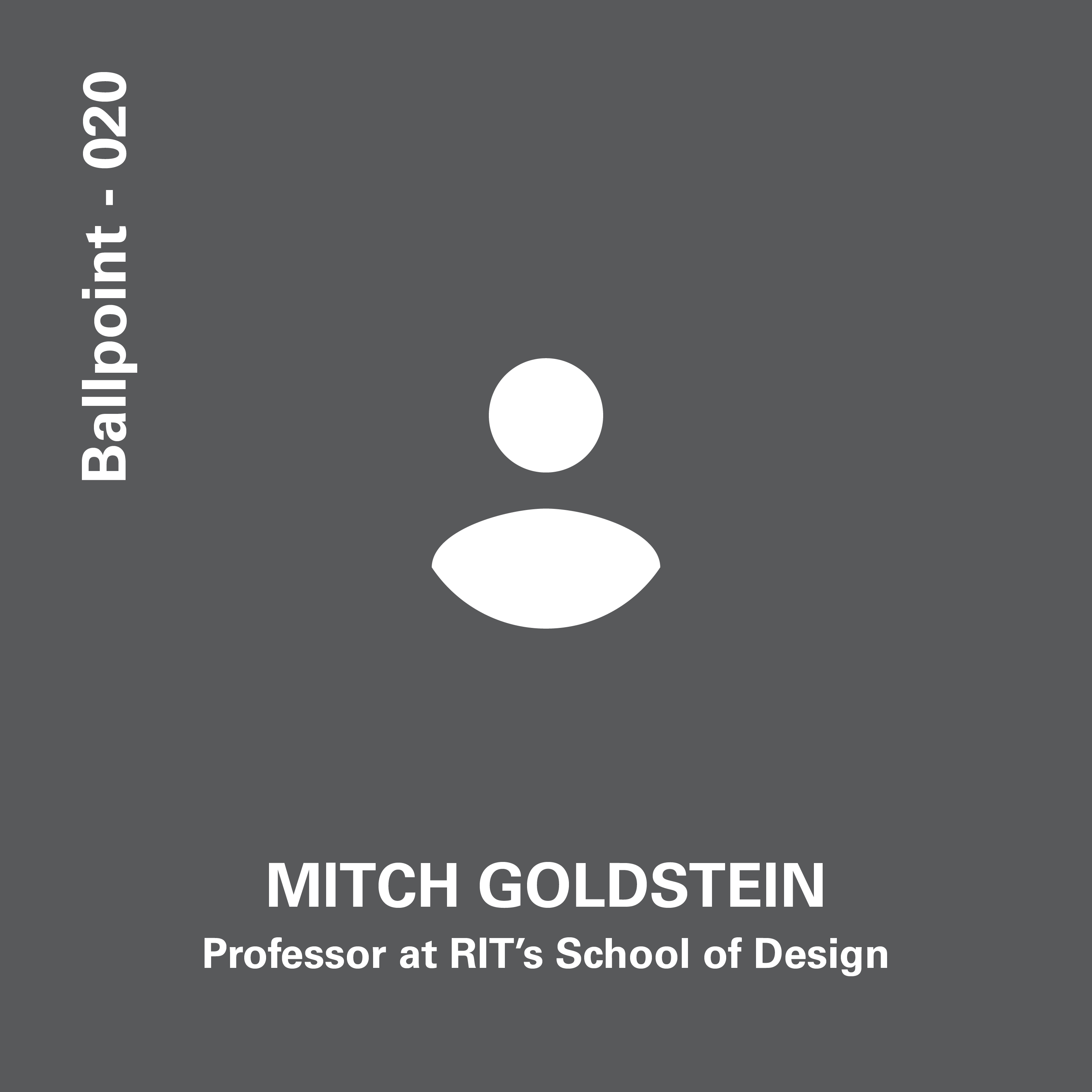 Time Stamps:
[1:10 - Bulletin] [1:50 - Freshmen Designer] [5:30 - Photogram Series] [13:00 - Care to Learn] [17:20 - Mike's Grading System Idea] [20:10 - Critiques] [30:00 - Freshmen vs. Junior Designers] [36:50 - Why Podcast] [38:09 - Wrap it up, Why Design School] [43:40 - Bulletin]
-----
Mitch is a professor at RIT's School of Design, Twitter personality, professional designer, RISD graduate, the creator of "Folks" (Font Jokes), and the reason I started this podcast in the first place. He and his partner/wife's work have been recognized widely by the design community, and his silver photogram exploratory series is one of the best things on Instagram (humble opinion).
Together, Mitch and Mike talk about Art School critiques and their value, grading, and the difference between Freshmen and Junior design students.
We also introduce the new Ballpoint Jobs Bulletin. More info on that in the episode.
-----
Mitch's info:
-----
Elliot Earl's Video Podcast (Mentioned)