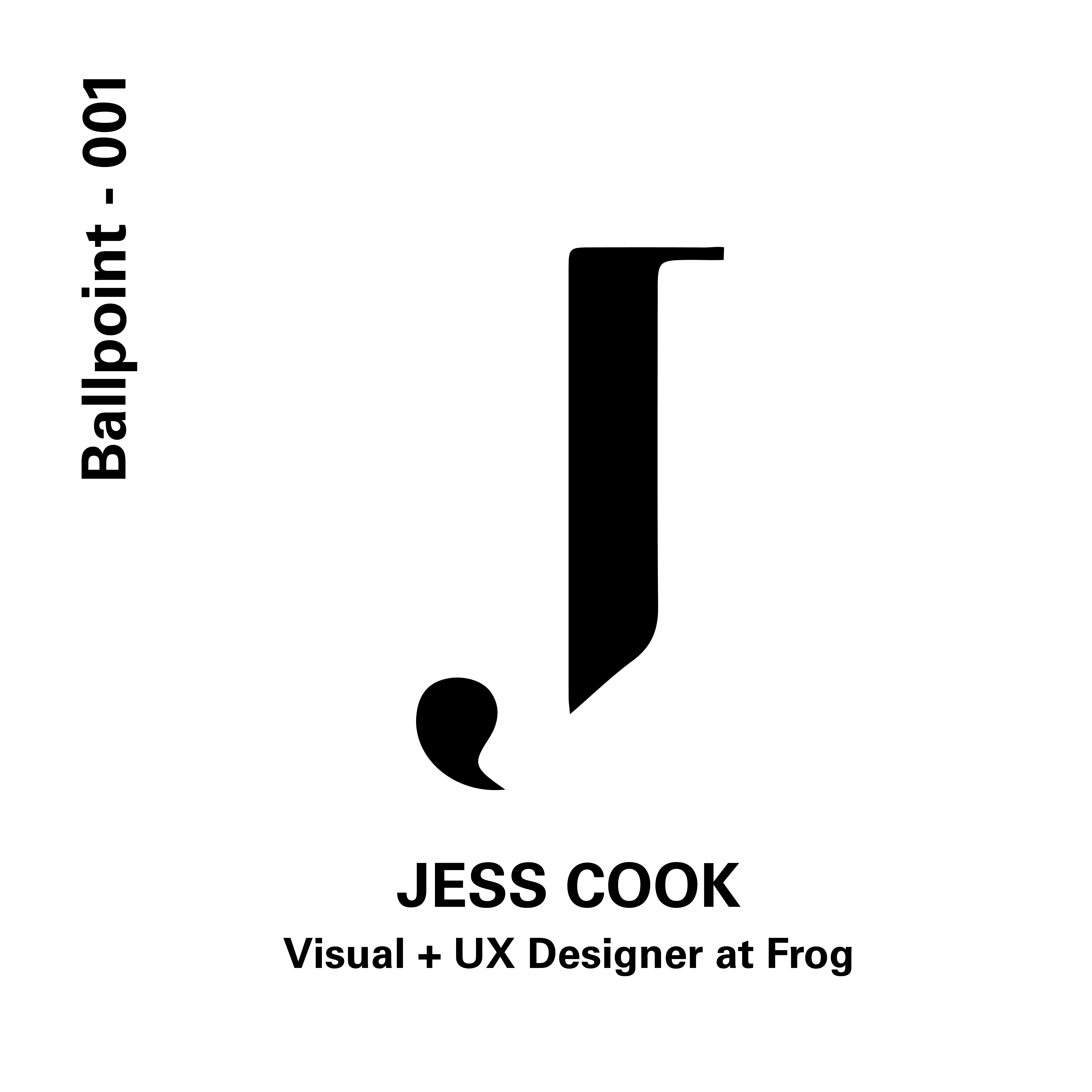 Jess Cook is an Upstate New York native who graduated from RIT's Graphic Design program in 2017. She now works for Frog, a design agency in NYC, as a Visual and UX Designer. 
Together, Jess and Mike talk about the hiring process at Frog, what she does to keep her inspiration "Gas Tank" full, and acknowledging that we all make mistakes. 
Jess's info:
-----
About:
Ballpoint is a podcast by young creatives for young creatives. Hosted by Mike Burpoe and joined by friends and other creatives, we aspire to tell our experiences of breaking into the creative industry, with conversations of trial and (many) errors. Join us!
Intro by: SUP?