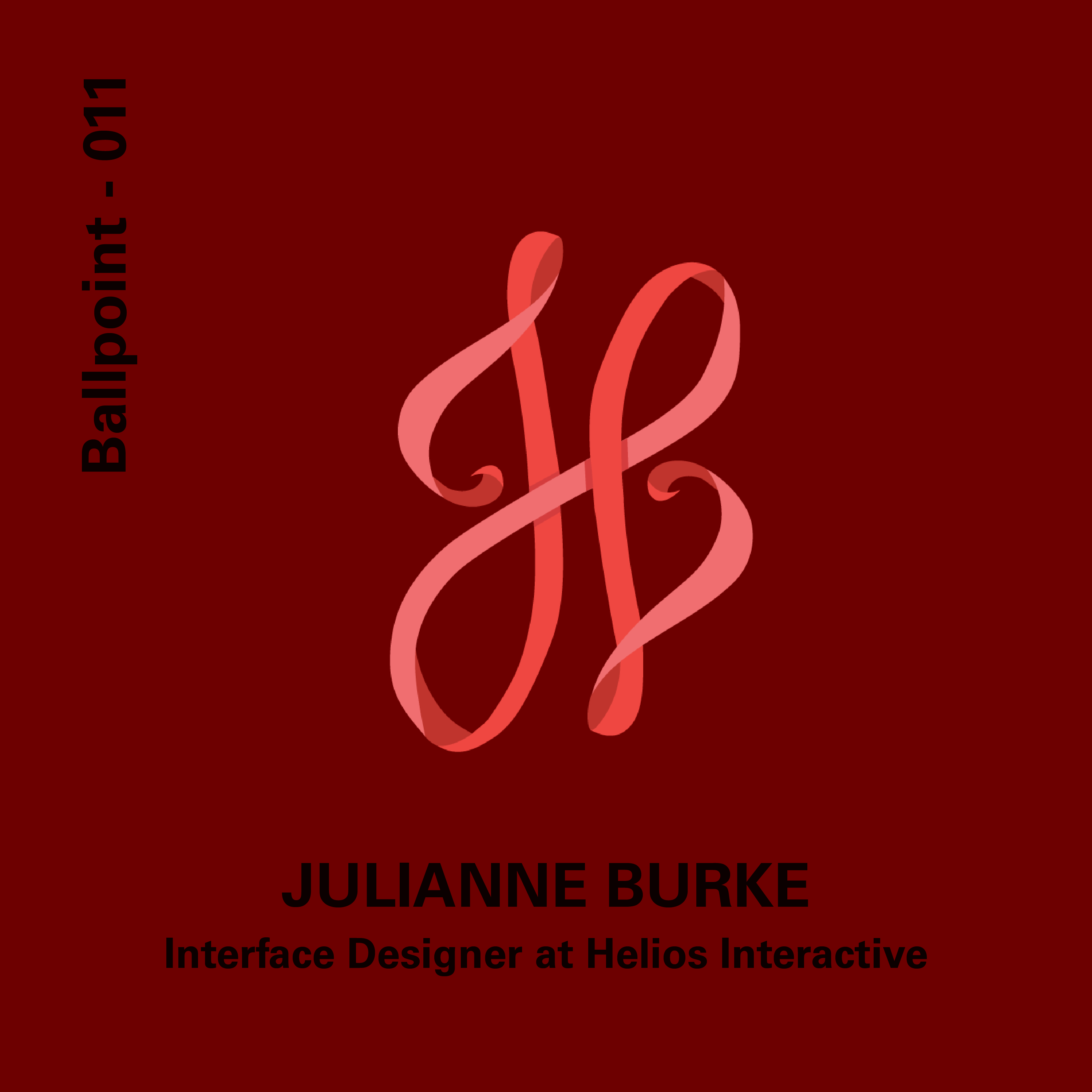 Julianne Burke is an RIT graduate who has made the move cross-country to San Francisco to work for Helios Interactive, a Freeman owned company. Julianne has worked on some really cool projects, including a wearable tech project, Ambio. This project helped loved ones stay connected when they were appart by wearing a moodring-esque object that would gather data from the user's biometrics (voice, heart rate, etc.) and display that mood to the partner by way of a color indicator. 
Together, Julianne and Mike talk about the move out west, what a normal day in the life of a designer is like, and a few passion projects that she has explored.
Julianne's info:
----- 
About:
Ballpoint is a podcast by young creatives for young creatives. Hosted by Mike Burpoe and joined by friends and other creatives, we aspire to tell our experiences of breaking into the creative industry, with conversations of trial and (many) errors. Join us!
Intro by: SUP?