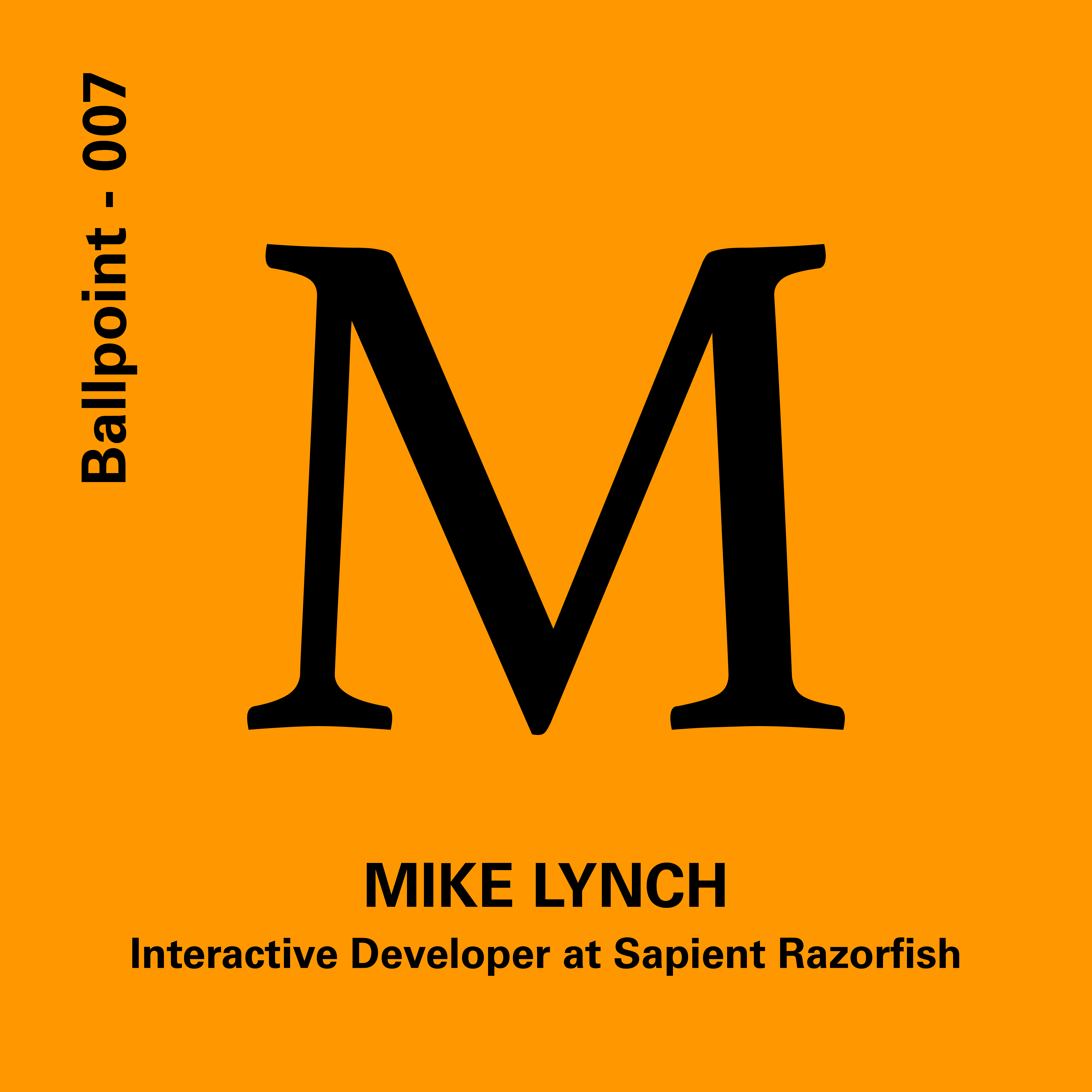 Mike Lynch walked the fine line between Game Design major and Computer Science major, giving him a very unique understanding and approach to user experience. Now as an Interactive Developer, he prioritizes accountability for his team, and draws on his experience in Tech Support to understand the spectrum of emotions a user can feel at any given moment.
Together, Mike and Mike talk about the "Theme" to each year of college as a Developer, raising $250,000 on Kick Starter, and what advice he would give to a Developer entering college.
Mike's info:
-----
About:
Ballpoint is a podcast by young creatives for young creatives. Hosted by Mike Burpoe and joined by friends and other creatives, we aspire to tell our experiences of breaking into the creative industry, with conversations of trial and (many) errors. Join us!
Intro by: SUP?