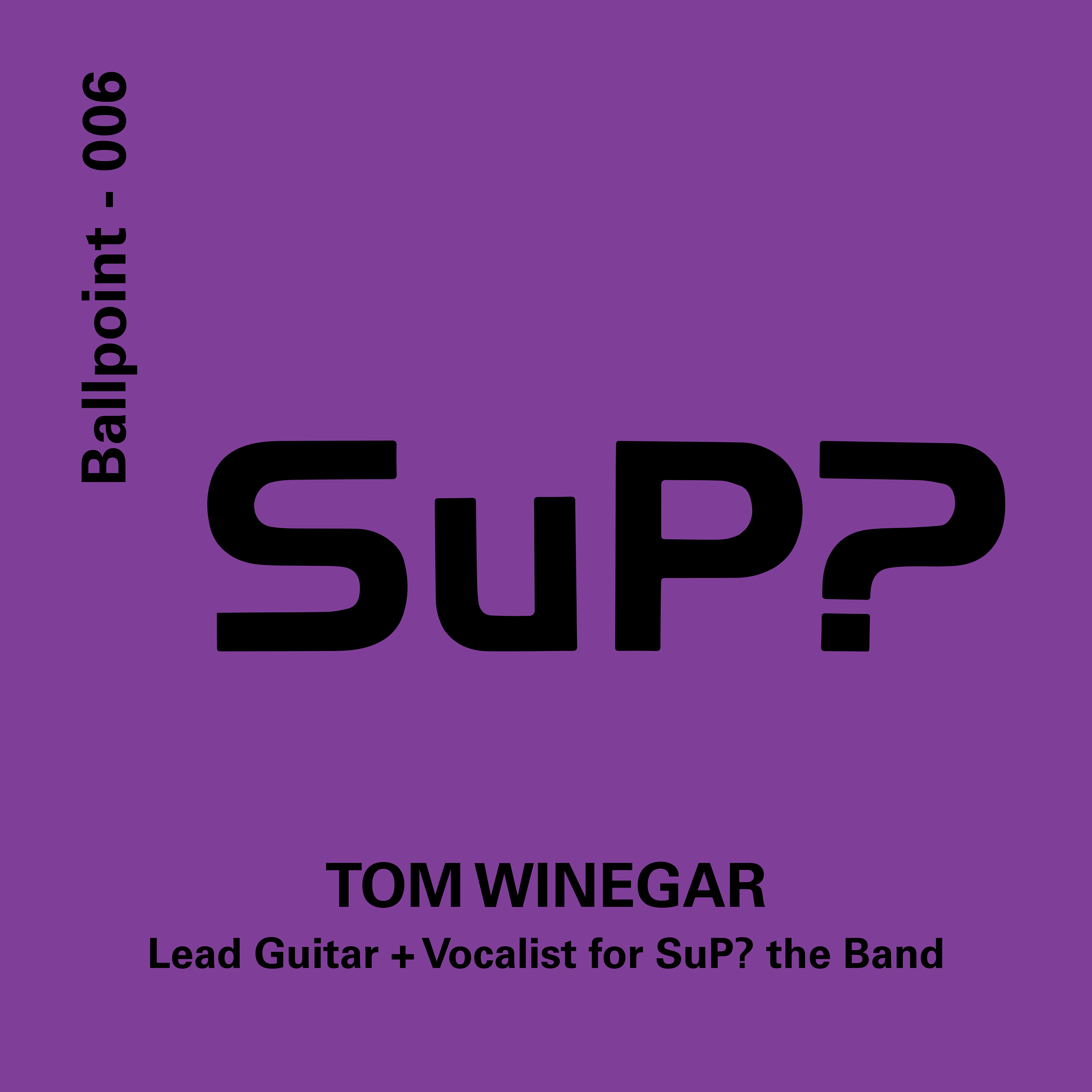 Tom Winegar is as close to the modern day Van Wilder as you can get. When good fortune placed him and bassist Josh Bassig in the same dorm room, the two took full advantage by forming the alt-rock band SuP? and start bringing the college party scene to life. Four years later, SuP? has become a well known name around the RIT campus, and have performed at the County Fair, Imagine RIT, and their legendary monthly parties at their house. (They even played our intro!)
Together, Tom and Mike talk about utilizing the party scene to attract crowds to play for, scaling their opperations, and learning the guitar. 
SuP's info:
-----
About:
Ballpoint is a podcast by young creatives for young creatives. Hosted by Mike Burpoe and joined by friends and other creatives, we aspire to tell our experiences of breaking into the creative industry, with conversations of trial and (many) errors. Join us!
Intro by: SUP?