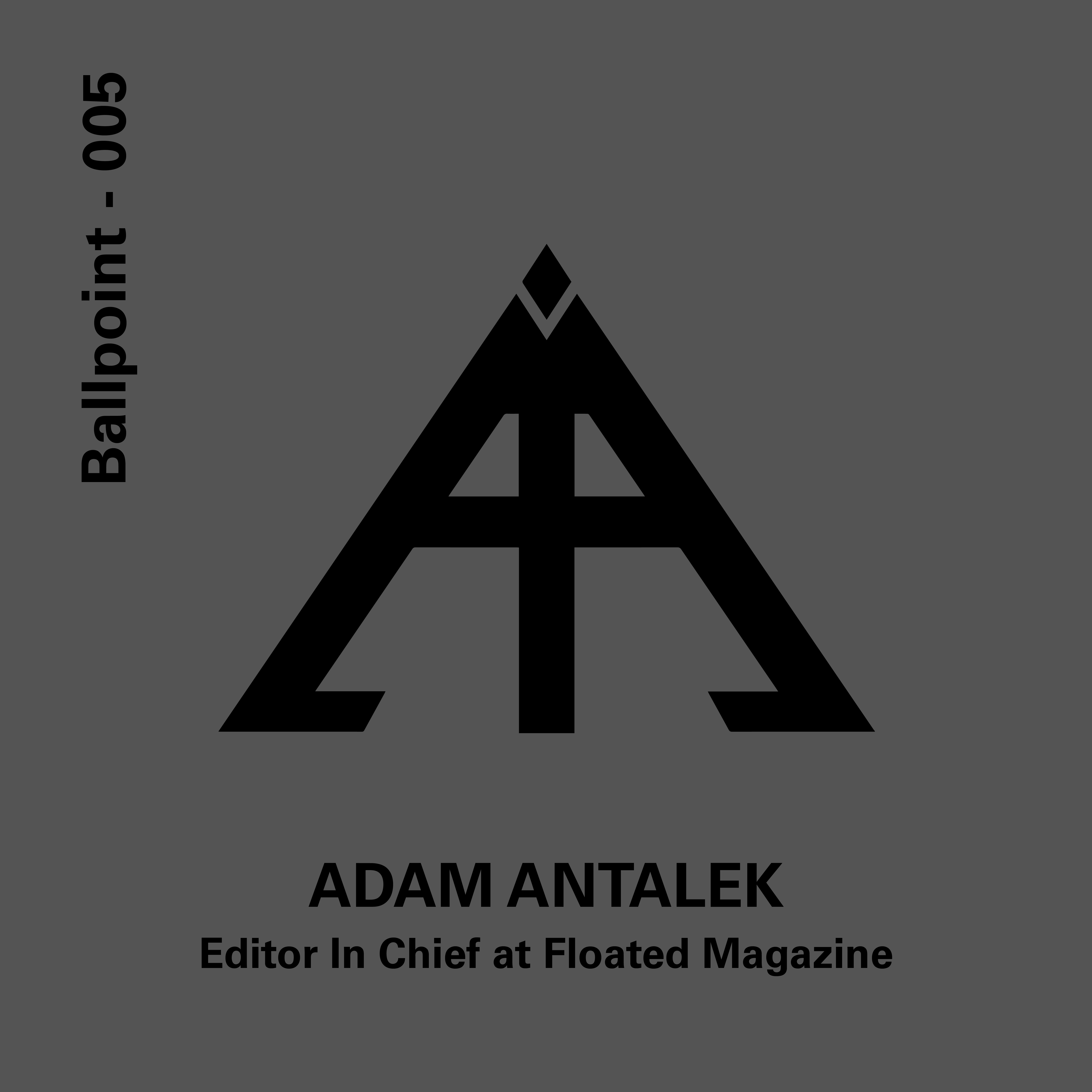 When Adam Antalek was approached by a friend about starting a Fashion Magazine, he was hesitant. However, as the idea evolved to less main stream topics, topics Adam was very much interested in, he couldn't resist. He and friend Krit Upra launched Floated Magazine, an Alternative Culture magazine focusing on the city of Rochester, NY and topics he felt the public needed to hear about. Since its conception, Floated has released 3 issues and grown in popularity and visibility in the Rochester and NYC scene. 
Together, Adam and Mike talk about collaborating with other creatives, letting a single topic define you as a person, and if Alternative Culture even exists...  
Adam's info:
-----
About:
Ballpoint is a podcast by young creatives for young creatives. Hosted by Mike Burpoe and joined by friends and other creatives, we aspire to tell our experiences of breaking into the creative industry, with conversations of trial and (many) errors. Join us!
Intro by: SUP?